Self-Guided Ottawa Valley Snowmobile Tour Itinerary
Total Eastern Ontario Distance: 510 kilometres, Staging from Renfrew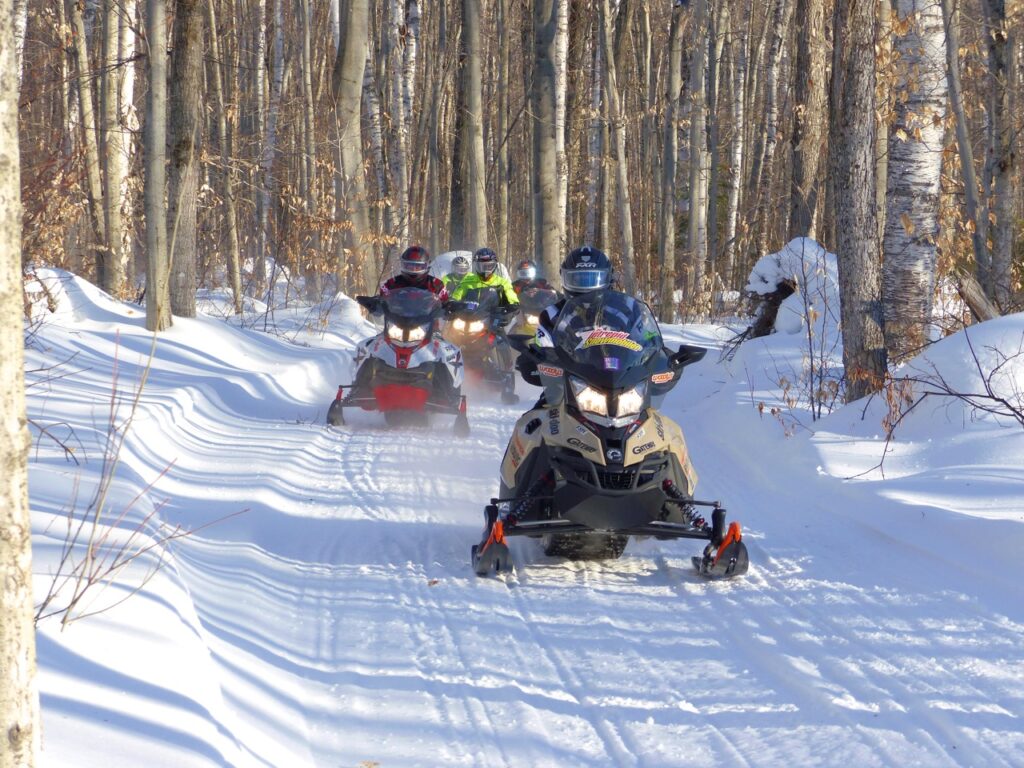 Download PDF of itinerary. #ontariosnowtrails #gosnowmobilingontario #OttawaValley
Notes: Toll free phone numbers are included only when they connect directly to the hotel (as opposed to an off site reservation system). TOP = Trans Ontario Provincial; Club Trail = CT. Trails or lodgings may change from the time of my tour; please reconfirm info by using the contacts provided before departing. 
Ottawa Valley Ride One
Approx. 270 km in District 6. Ride counter clockwise starting on TOP A west to Petawawa (fuel). Take Club Trail 127 west (turn off TOP A at sign for Keetna Club House) to TOP B west. Go south on TOP B102 to Sands on Golden Lake Motel for lunch (fuel). Follow stake line across lake to TOP B101A east through Eganville (fuel) to TOP A east and back to hotel.
Ottawa Valley Ride Two
Approx. 240 km in Districts 1 & 6. TOP A east through Arnprior (fuel) to Club Trail W12 west and 306 to Clayton (fuel). Follow Club Trail 12 across staked lake and to TOP E104 A west to Snow Road Club House for lunch. Continue on trail to TOP E north to Calabogie (fuel) and then TOP E105A north back to TOP A and turn right back to hotel.
Ottawa Valley Fast Facts
Key Towns: Pembroke, Petawawa, Renfrew
Distance from GTA: 373 km (Renfrew)
Trailer Access from GTA: 401 east to 41 north to 132 east
Distance from Ottawa: 84 km (Renfrew)
Trailer Access from Ottawa: Highway 17
Staging Lodging: Days Inn Renfrew Inn & Conference Centre – Located at the Intersection of Highways 17 & 60 and aaccessible by marked local trail from TOP A.
Recommended Restaurant: Rocky Mountain House, Renfrew
Other Activities: Sightseeing or shopping in Ottawa (less than hour's drive), skiing at Calabogie Peaks (40 min. drive).
Contacts: Ottawa Valley Tourism; Snow Country District 6; District 1.
Maps Needed: OFSC Districts 1 & 6
Riders should reconfirm the routes and services mentioned in this article as they may have changed since publication.