Discover Why Ski Doo Renegade Enduro is Great For Touring…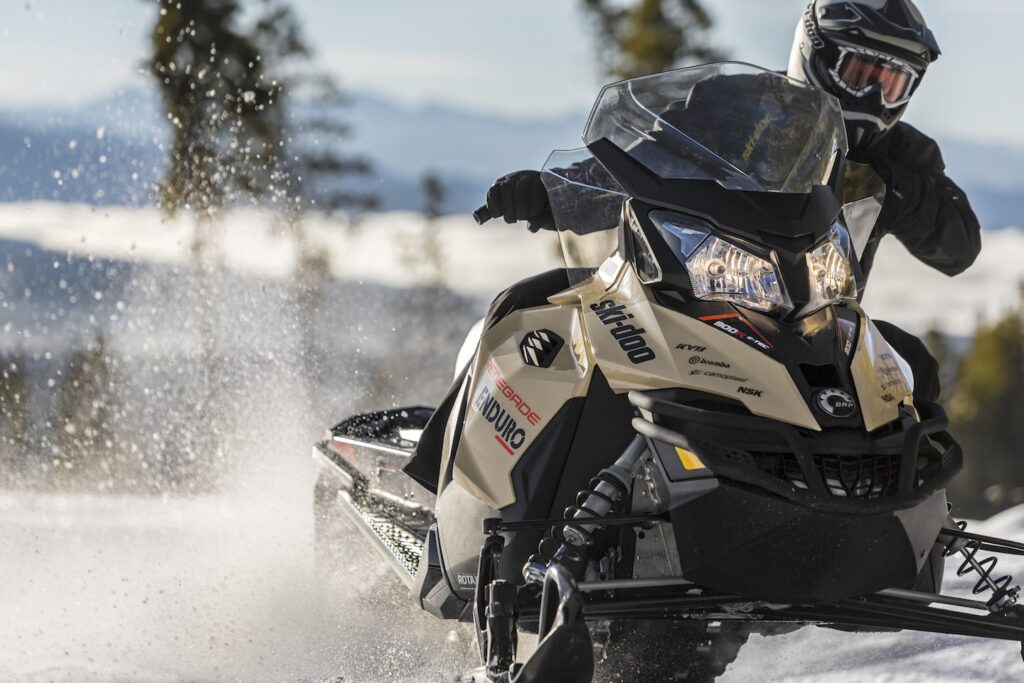 ---
---
Spoiler alert…as any regular visitor to my site knows, I'm a Ski Doo rider. Over the years I've tried 'em all. But I've settled on Ski Doo because it's simply the most comfortable and convenient for me. It best suits and the kind of long distance touring I do every winter as The Intrepid Snowmobiler and for Supertrax Magazine.
Now if you're a loyalist of another brand, please don't get your shorts in a knot and delete my website in protest. There are lots of good sleds made by other manufacturers and you may well prefer one of them, and that's okay by me!
Why I Ride Ski Doo
But Ski Doo suits my riding style. I have a great Ski Doo dealer nearby. All of my touring gear, like the LinQ system, fits or is adapted for attaching to my Ski Doo sled, so allow me my personal preference. Besides, by sticking with Ski Doo, I don't have to go through the hassles of re-purposing all my tried and trusted gear as a brand change would necessitate. Frankly, I have more than enough work already each fall to prepare an entire season's tour plans without having to contend with that chore too.
What's more, Ski Doo snowmobiles have been reliable for me as I put more distance on one sled each winter than many riders do over three. Plus, I'm continually impressed with BRP's consistent push for new innovation and leading edge technology. And how it's specifically and frequently improved my own ride experience.
Ski Doo Renegade Enduro Product Review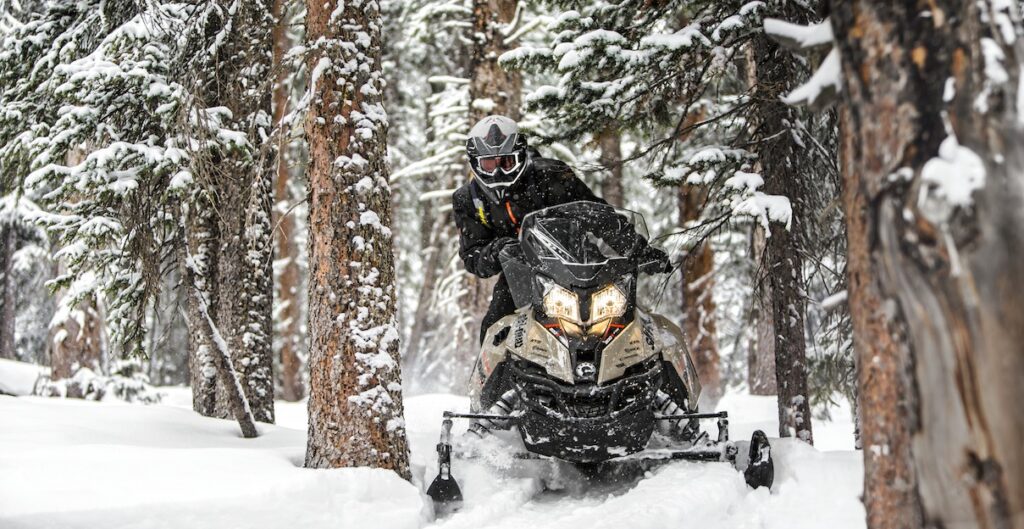 A good case in point is the Renegade Enduro, a new Ski Doo model for 2016 and still going strong for the current model year. Previously, I rode a Ski Doo Renegade Adrenalin and really liked it. Before that, I was on a Ski Doo GSX SE and liked that too. Both were 137" tracks and so is the Renegade Enduro. The Enduro combines the best of both these other models into a new high tech package with a few unique treats of its own.
Crossover Sled
Ski Doo's five Renegade models are "crossovers". Positioned somewhere between trail and mountain sleds, Renegades are targeted to trail riding, back country boondocking and so-called adventure touring. As primarily a trail rider, I like the Renegade because it gives me versatility and flexibility. These are what I need to cover the wide range of snow and trail conditions I encounter each winter. I go from groomed trails to beat trails to breaking trail after (or during) a snow storm. As you will see by reading on, the Renegade Enduro accomplishes all this and more with many beneficial features…
rMotion Rear Suspension
This suspension simply works for me. No matter how much I load up my Renegade with touring gear or what moguls or whoop-de-whoops I hit, the easily adjustable rMotion soaks it up, saving my weary back (see video).
Plus Air Ride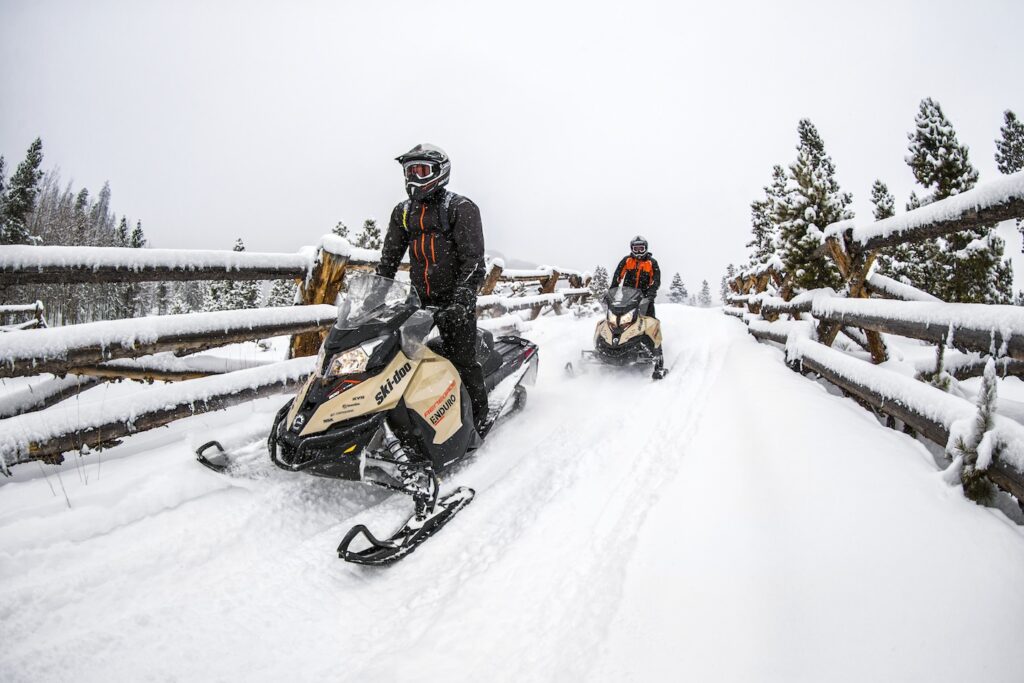 One benefit I missed when switching from GSX SE to Renegade Adrenalin is Ski Doo's Air Ride rear suspension technology (see video). This impressive air shock is now on the Renegade Enduro. Paired with the incomparable rMotion, it allows the rider to fine tune rear arm preload to conditions as they change under your track. It's adjustable on the fly from a handle bar mounted switch. For me, rMotion + Air Ride are simply the most comfortable rear suspension combo for my riding style and distance.
RAS 2 Front Suspension
The addition of RAS 2 enhanced my Renegade's front end capability. It now works in seamless synch with its rMotion rear companion, making for one very sweet riding and handling sled from front to back. And it will now do the same for the future Enduro's.
Pilot TS Skis
BRP really upped the ante for snowmobile skis with the tuneable Pilot TS Ski. Now standard on Renegade Enduro, they bring another new level of adjustment to snowmobiling. Nothing less than the ability to alter the depth of your carbide runners to adapt to varying surface conditions with more or less bite. Ski-mounted dials enable the rider to make this change on the trail without tools and to set both runners to the same depth (see video).
Ice Ripper XT Track
This pre-studded Ice Ripper XT track comes standard on the Renegade Enduro. It provides an extra measure of confidence when encountering hard packed or icy surfaces. It's just one more feature that enables this versatile sled to handle the widest possible variety of conditions with aplomb (see video).
Multiple Engine Choices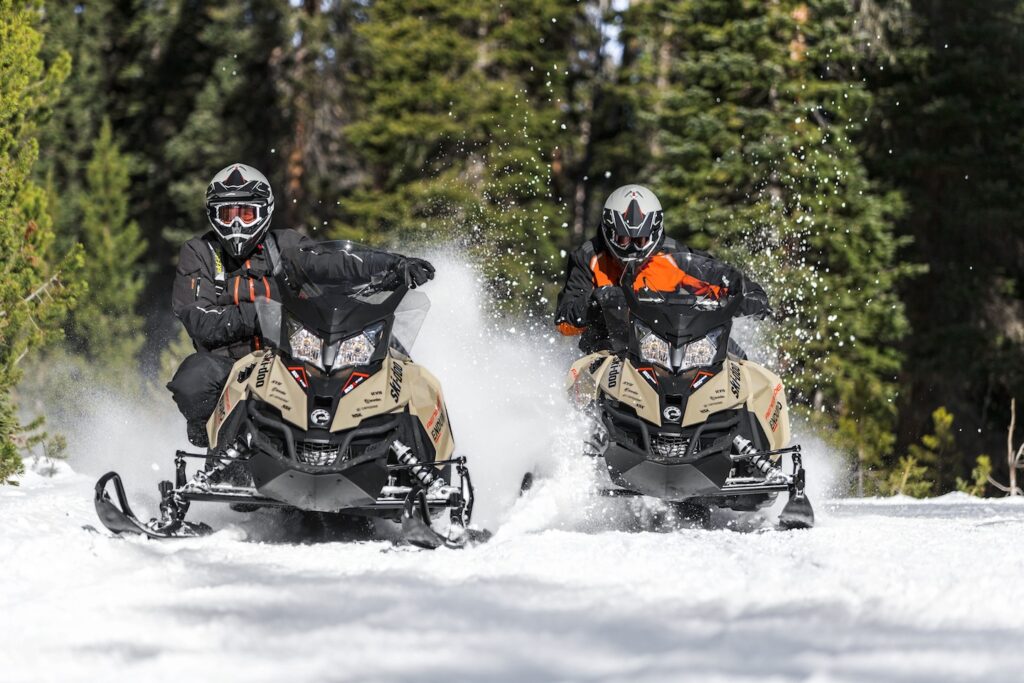 BRP makes its full gamut of outstanding Rotax engines available on the Renegade Enduro. This includes E-TEC, ACE or 4-TEC. The venerable and proven 1200 4-TEC has even migrated it into the XS platform, so an Enduro 1200 is as trim looking up front as it is with other engine choices. BRP has added its proprietary Intelligent Throttle Control (ITC) (first introduced on the snow in its ACE engines) to the 1200 4-TEC.
This transformation is nothing short of amazing. Now the 1200 has three choices of driving modes (Sport, Standard and ECO). It operates from a finger throttle (can be flipped without tools for either thumb or finger use), This delivers quicker throttle response, improved efficiency and seemingly, more power (although that may just be the feeling that results from the whole engine being optimized for ITC).
What Others Say about Ski Doo Renegade Enduro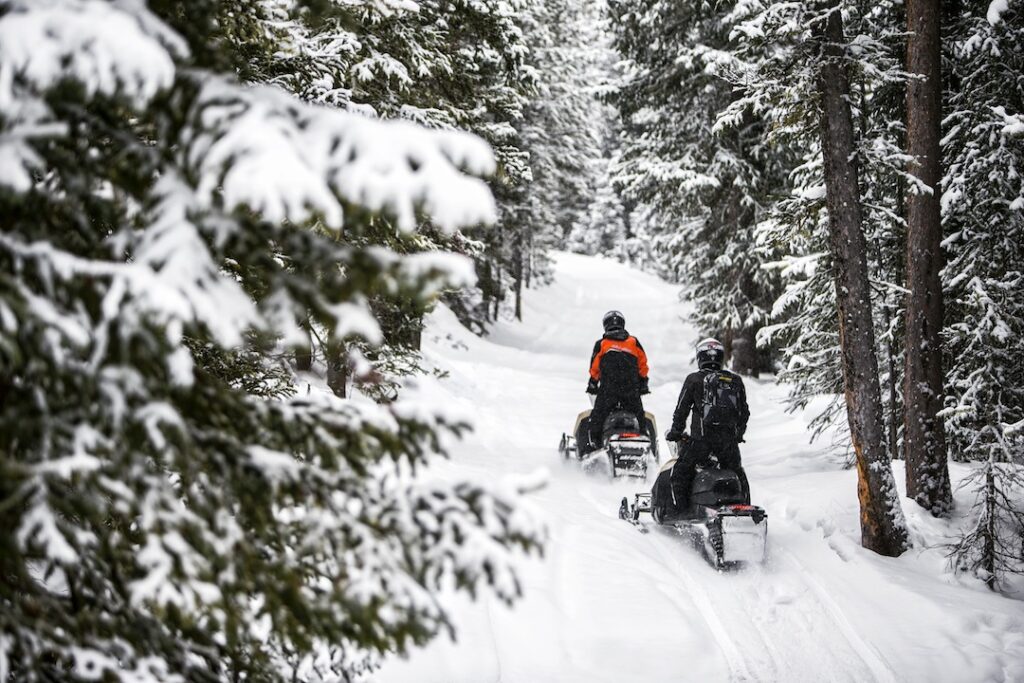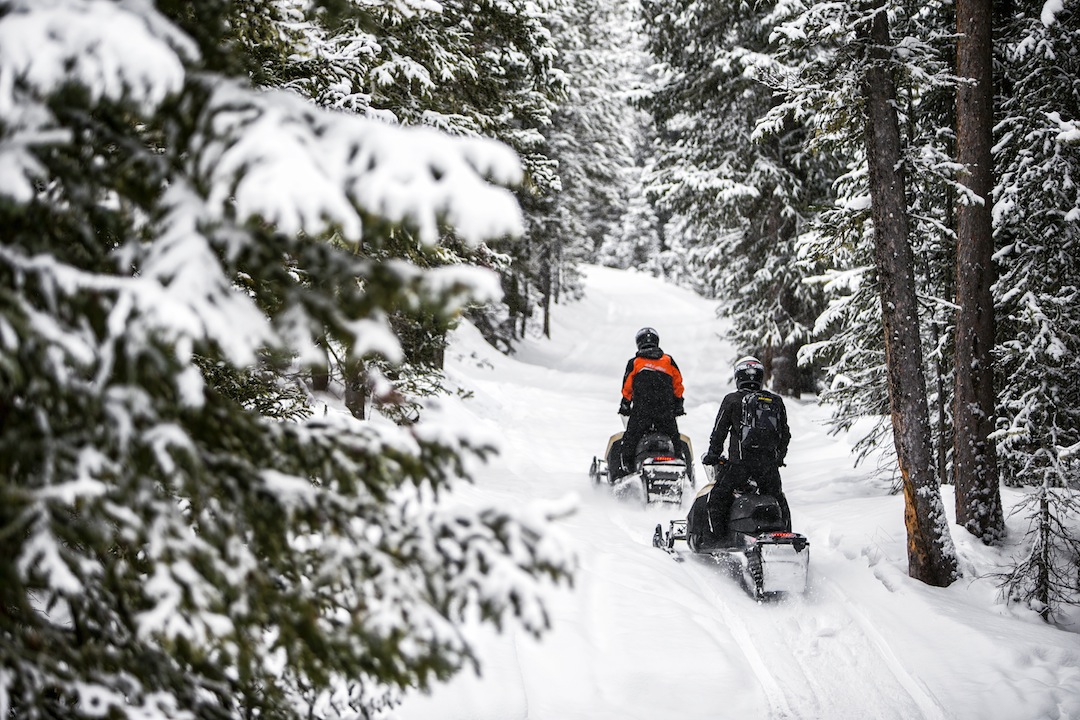 The Ski Doo Renegade Enduro gets across the board accolades from the snowmobiling media. Here are a few quotes that support my contention that the Ski Doo Renegade Enduro is a great choice for long distance trail riders like me…
"The new 2016 Ski-Doo Renegade Enduro is for snowmobilers who are looking for versatility to go on and off the beaten path." – Snow Goer
"It lets you enjoy a serious high-mileage ride all the while blending in the on-trail performance you want from a quiet and efficient four-stroke drive system with uncompromising ride and handling." – Snowmobile.com
"Make no mistake, this sled is built to be ridden for days at a time, not just hours." – American Snowmobiler
"This sled will make you a better ride under any condition." – Snow Goer Canada
My Ski Doo Renegade Enduro Product Review – Bottom line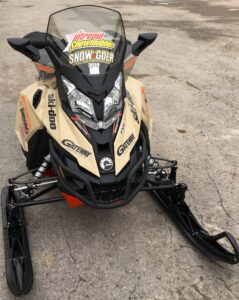 Like me, if you're looking for a sled that's as adjustable, adaptable and capable as possible in a myriad of differing and constantly changing conditions, the Ski Doo Renegade Enduro fits the bill to a tee. My engine choice is the 900 ACE, which delivers all the power I need for long distance trail riding.
The tips and advice in this blog are the opinions of the author, may not work in every situation and are intended only for the convenience and interest of the reader, who has the personal responsibility to confirm the validity, accuracy and relevancy of this information prior to putting it to their own use.