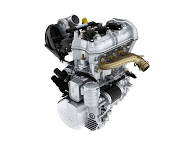 Choose 900 ACE Rotax because this engine is one awesome powerplant. After riding more than 500 aggressive kilometres (310 miles) on some of Quebec's finest trails, I'm totally sold. There's no doubt in my mind that BRP's 900 ACE is the real deal.
Eight of us went on this tour, taking turns riding my Renegade Adrenaline 900 ACE and a GSX LE 900 ACE from the Snow Goer Canada / Snowmobiler TV fleet. Those ACE's exceeded our riding expectations on wide, sweeping trails that called for some very brisk riding, with lots of on and off the throttle.
900 ACE Rotax has Heart of a Lion
The 900 ACE Rotax is an understated and subtle performer, with the heart of a lion. Sure it's part of the ACE family, but don't be mistaken into thinking that the 900 ACE is just an upgraded 600 ACE. No siree, the 900 ACE Rotax is a far and away superior performer, with no compromises for most trail riders and competitive with 600cc class 2-strokes.
From the get-go, this no-fuss engine proved its worth to me by firing up first try at -32˚ Celsius (-27˚ F). Mind you, I had to listen closely to hear that it was running; it's that quiet. It being a 4-stroke, I'd had the engine heater kit installed just in case, but haven't had to use it yet.

900 ACE Rotax is Quiet!
The 900 ACE Rotax was also quiet on the snow. After riding for a while, I began hearing strange sounds and couldn't figure out what they were. Suddenly it occurred to me that for the first time, I was hearing the subliminal noises a sled makes while travelling through the snow – track turning, suspension moving, skis swishing – all sounds usually obscured by engine buzz, but not by the 900. If BRP put its Silent Drive system on this sled, the only thing I'd hear is my own excited breathing!
900 ACE Rotax Offers Industry-first Throttle-by-wire System
Coming off a Renegade X 600 ETEC last season, I started my first ride this winter on the Renegade 900 ACE Rotax in Sport Mode. The first major difference was throttle response. The industry-first throttle-by-wire system is by far the easiest squeeze I've ever experienced on a sled.
Normally, I feel some thumb fatigue during early season rides while my hand muscles re-acclimatize to working the throttle. But there is no work using the 900 ACE lever; it's light as a feather. Once I got used to its action, it gave a new ultra smooth dimension to accelerating through the corners. I know my wife is going to love that throttle!
900 ACE Rotax Provides Good Acceleration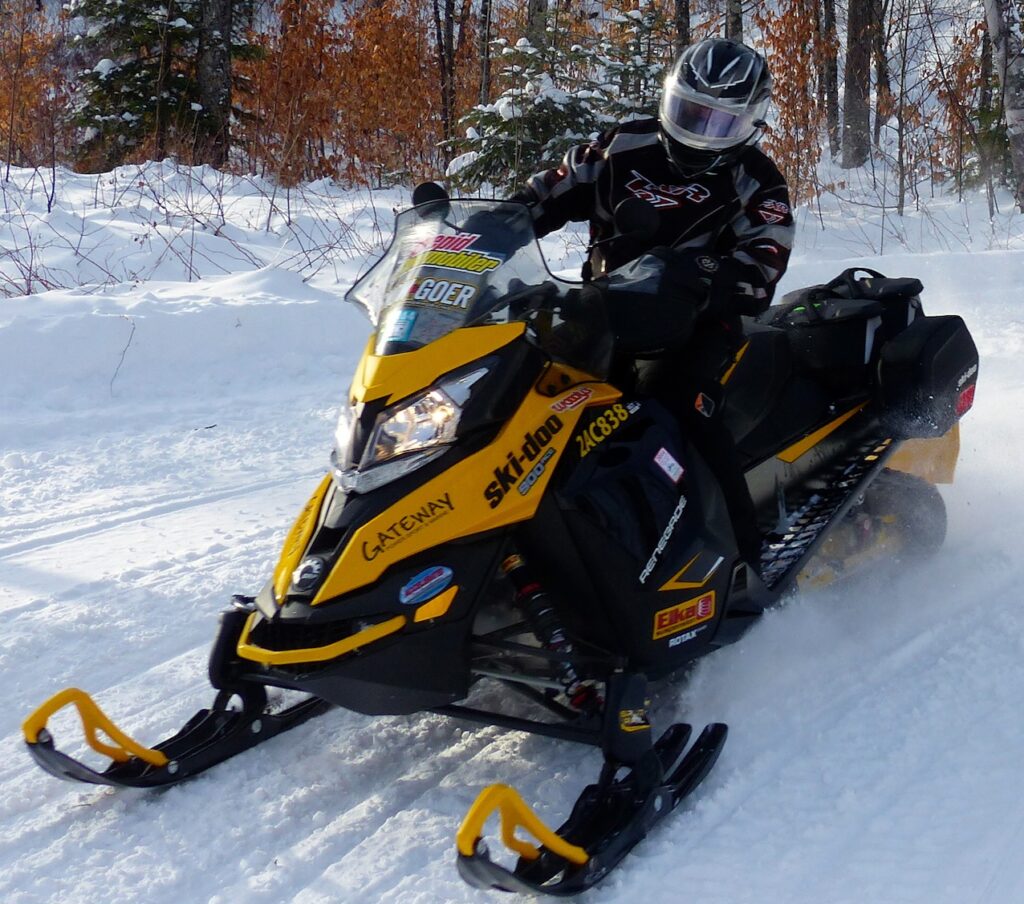 Speaking of acceleration, I was surprised at the pull on my arms when I nailed the throttle in Sport Mode. In this mode, the 900 ACE Rotax is definitely torquey enough to more than satisfy most trail riders. When my companions came off their 600 and 800 ETEC's to try my Renegade 900 ACE, they were very impressed.
Their comments about the 900 can best be summed up by a consensus that they would have no problem riding it all day. Even in Standard Mode, while not as torquey, I found the 900 ACE Rotax to provide more than enough oomph for normal trail riding. Renegade or GSX LE, both really zipped right along, even loaded with my full touring gear.
Any sled powered by the 900 ACE Rotax won't be the fastest one on the snow. Nor is it intended to be. If you spend most of your time lake running, going full tilt on abandoned rail lines or racing against your buds, this 900 ain't your cup of tea. But if trail riding is your primary love, the 900 ACE will make you one very happy snowmobiler.
900 ACE Rotax Will Satisfy 90% of Riders
Over three days of hard riding in Quebec, I never had it to the bar, never ran out of juice and never felt underpowered. I was always able to keep up with those 600's and 800's, because all of us were going as fast as was comfortable and safe on those trails and conditions. And believe me, these trails were set up for zippier riding than most other trails any of us will encounter anywhere else, so the 900 ACE Rotax will do just fine in more than 90% of the places you or I will ever ride. No wonder my Ski-Doo dealer is sold out of 900 ACE sleds!
As this was a break in ride, I couldn't get as good a measure of fuel economy as I will after the first service when all systems go to normal, but it was certainly very acceptable. So stay tuned, because in my end of season report I'll check out the Eco Mode and report on real world gas mileage for both sleds…
Check out more products reviews!
The tips and advice in this blog are the opinions of the author, may not work in every situation and are intended only for the convenience and interest of the reader, who has the personal responsibility to confirm the validity, accuracy and relevancy of this information prior to putting it to their own use.