Find Eastern Canada's Best Backcountry Riding…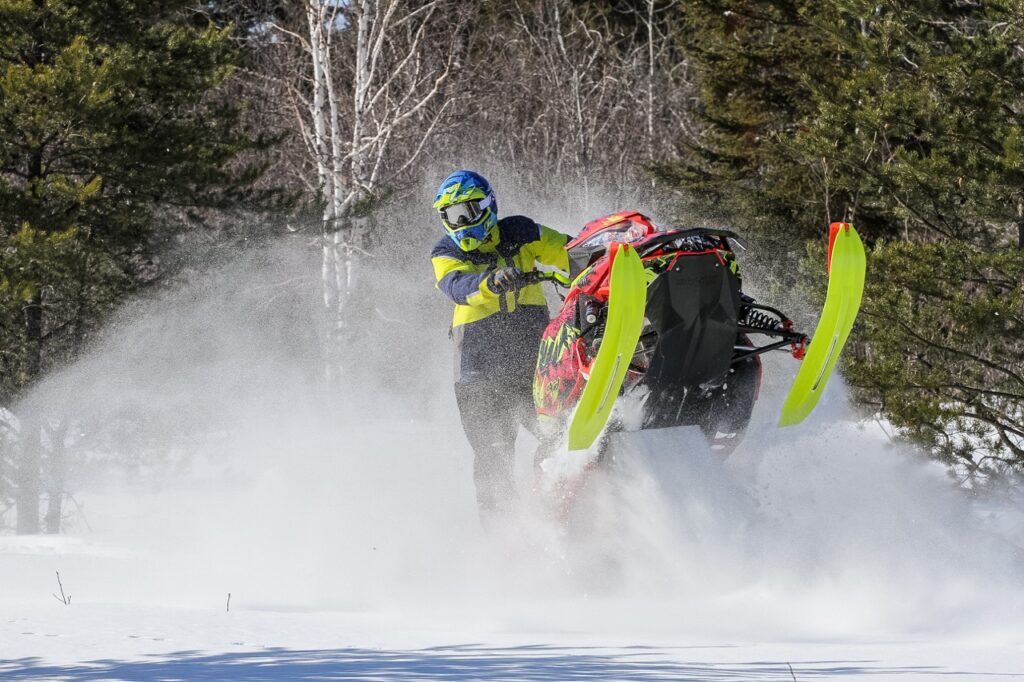 ---
---
Where are the best snowmobile backcountry riding destinations in Eastern Canada? If you're looking for some great powder riding destinations east of Manitoba for your snowmobile vacation, first get ready, then go here…
Snowmobile Backcountry Riding Destinations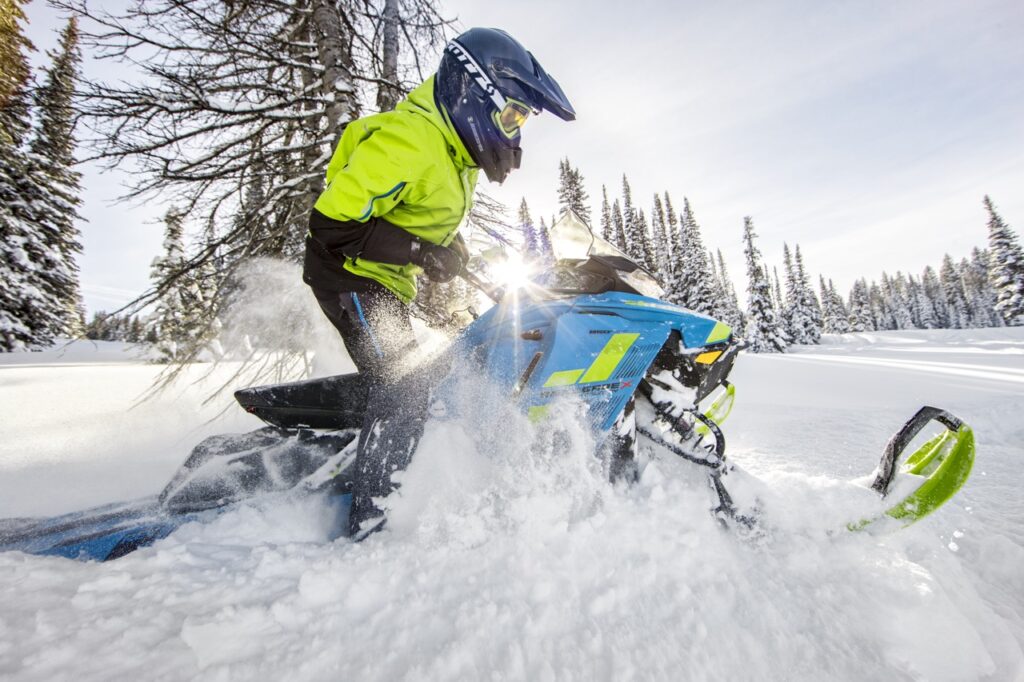 "Your mission, if you choose to accept it, is to ride your sled in some of the best backcountry in the Great Lakes basin." So began my introduction to "Top Secret Boondocking Location". It's an off trail snowmobiling opportunity launched in Wawa, Ontario. Targeted to trail riders seeking a backwoods powder adventure, it attracted a pile of riders to Northern Ontario in its inaugural season. They came from as far away as the Greater Toronto Area and Michigan.
A one-off maybe? Not so much. I recalled a Haute Gaspésie snowmobile backcountry riding brochure that came across my desk not a year or so ago. It welcomed snowmobilers to backcountry riding in Quebec's Chic-Choc Mountains. Apparently, this is one of several proposed so-called "Snow Parks" that Quebec is identifying and opening. And what about the wilderness challenge to James Bay and Moosonee, Ontario offered by Extreme Tours Cochrane?
Backcountry Riding Challenges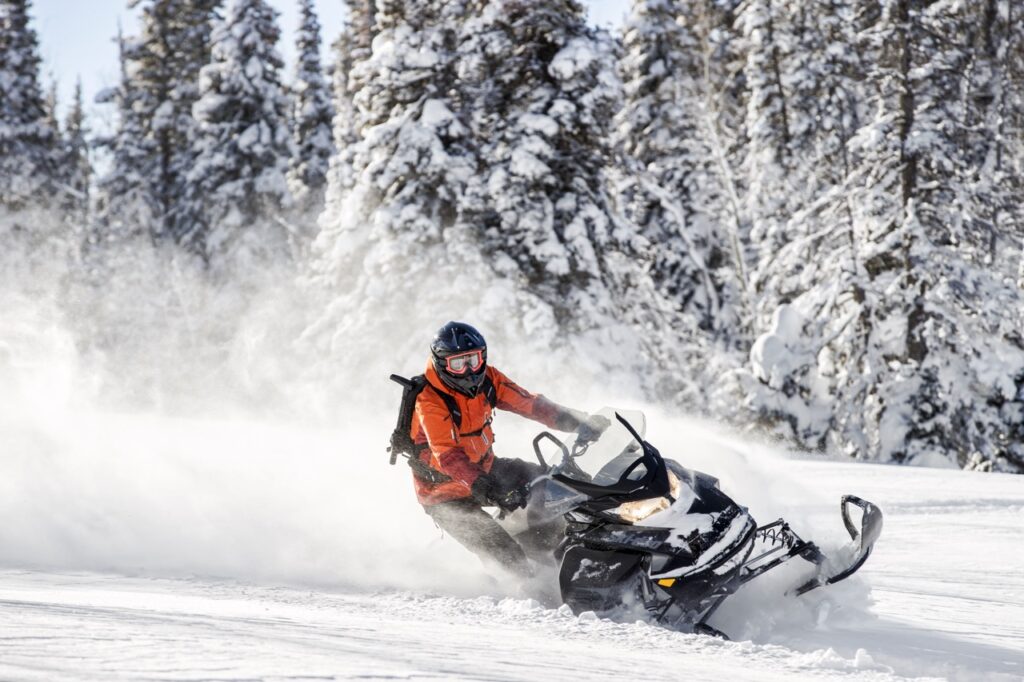 These examples of snowmobile backcountry riding opportunities got me thinking about a snowmobile magazine column I wrote. It's about the booming popularity of crossover sleds. In it, I spotlighted the growing contingent of flatlanders from the traditional trail riding provinces seeking to expand their sledding horizons by venturing off trail into deep powder. The challenge has always been where to go, how to play safe and how to go boondocking without butting heads with other users, private landowners, Mother Nature or organized trails.
Top Secret Boondocking Location
As the first of its kind in Ontario, Wawa's Top Secret Boondocking Location in Algoma Country seems to have addressed many of these concerns from the get-go. Their approach integrates organized trails with oodles of backcountry options. Top Secret Boondocking has community, municipal and tourism buy in and cooperation. It stages out of one specific destination, in this case the snowmobile-friendly Town of Wawa, which boasts good lodgings, restaurants and services.
Top Secret Boondocking Location uses identified nearby Crown Land play areas. It provides info on how to get to them by organized snowmobile trails (with a permit on your sled). It publishes a set of rules. Guides and GPS tracks are available. There's also a safety net being put in place so someone knows where you've gone and when you are due to arrive back. The Top Secret Boondocking Location folks are even promoting their season with a "Snow Down" event each February, and mountain sled rentals are also available for snowmobile backcountry riding.
Good Snowmobile Backcountry Riding Model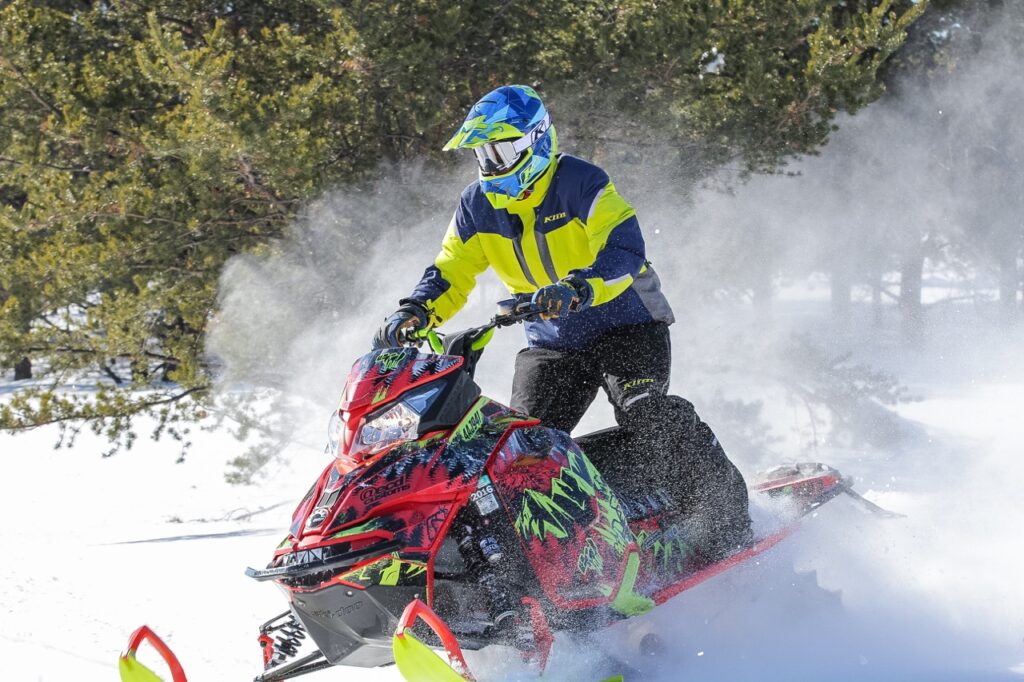 Generally, the Wawa organizers have developed a good model for a new snowmobiling product. It should work as a viable template for other interested communities to emulate. And that's beginning to happen. I hear that several other destinations in Northeastern Ontario are hopping on the bandwagon to offer new backcountry adventure riding under the name "Aventure Nord Ontario." The beauty of these places is that they have plenty of fresh snow and extra long winters!
Wawa's Top Secret Boondocking Location and Quebec's Snow Park concept are the sparks that seem to be igniting significant new expansion for the backcountry riding community. But overall, this is a sector that's not traditionally very well organized. There's an interesting dichotomy here. Participants want their riding to be anything but organized, because that's part of its free-form, free-style, go anywhere appeal.
On the other hand, as Wawa is demonstrating, it's a huge benefit to boondockers for someone to have initiated some sort of regulated development. That provides behind the scenes organizing of support infrastructure to enable fantastic and worry-free snowmobile backcountry riding adventures.
More Snowmobile Backcountry Riding Destinations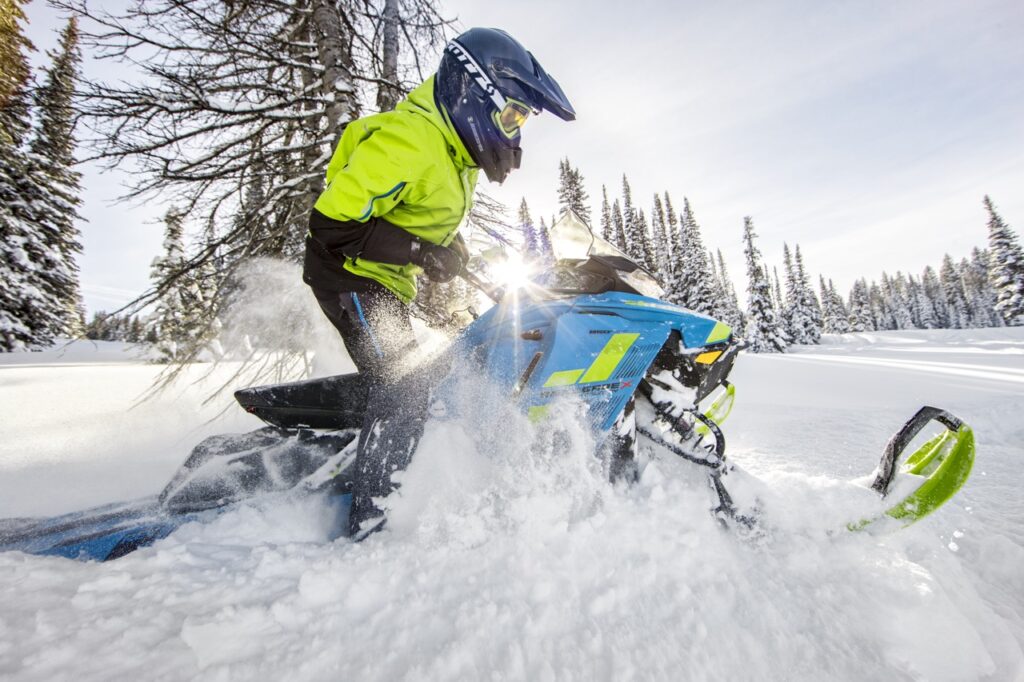 To date, any getting-its-act-together in the backcountry riding sector has mostly been left up to a handful of companies. They offer guided backcountry tours in some parts of Ontario, Quebec and Newfoundland's west coast and Great Northern Peninsula. This isn't to say that there aren't already plenty of do-it-yourself boondocking opportunities throughout some of the trail riding provinces. Pretty much anyone with a long track sled and a good GPS can participate.
For example, check out Ontario's Abitibi Canyon, Quebec's Monts Valin, the Cape Breton Highlands. Or New Brunswick's Mont Carleton-Christmas Mountains and the Moose Valley area (where I once had an incredible ride on powder covered logging roads that seemed to go on forever). Maintained snowmobile trails are the best way to access these areas by snowmobile. So you'll need a snowmobile trail permit to get there.
Final Word On Snowmobile Backcountry Riding
Yup, like I said a while back, today's crossover sleds and they're new cousin, the snow bike, are empowering flatlanders to explore wherever they want. Just like their mountain riding compatriots, they're getting farther into the hinterlands than ever before. Also riding in ways that weren't possible less than a decade ago.
But that has the potential to get them into some difficulties. And, if we're all not careful, into conflict with others. To my mind, that's why we need more planned opportunities like the Top Secret Boondocking Location and the Snow Parks. Hopefully, that will keep this emerging activity as copacetic as possible without sacrificing its challenge, freedom and exhilaration.
Check out more snowmobile tours!
The tips and advice in this blog are the opinions of the author, may not work in every situation and are intended only for the convenience and interest of the reader, who has the personal responsibility to confirm the validity, accuracy and relevancy of this information prior to putting it to their own use.