How To Choose Best Guided Snowmobile Tours…
---
---
Are you ready to expand your trail riding horizons by finding out how to choose guided snowmobile tours? If you've always dreamed of going on a snowmobile tour, there's no time like this winter.
Day rides within your home region are fun. But with so much more snowmobiling to discover, the only question is how to go about it. Getting the right answer is very important. Why? Because most riders can only take a week off in the winter for their main snowmobile vacation and want it to be the best possible. So going guided may be your best choice…
Choices for Guided Snowmobile Tours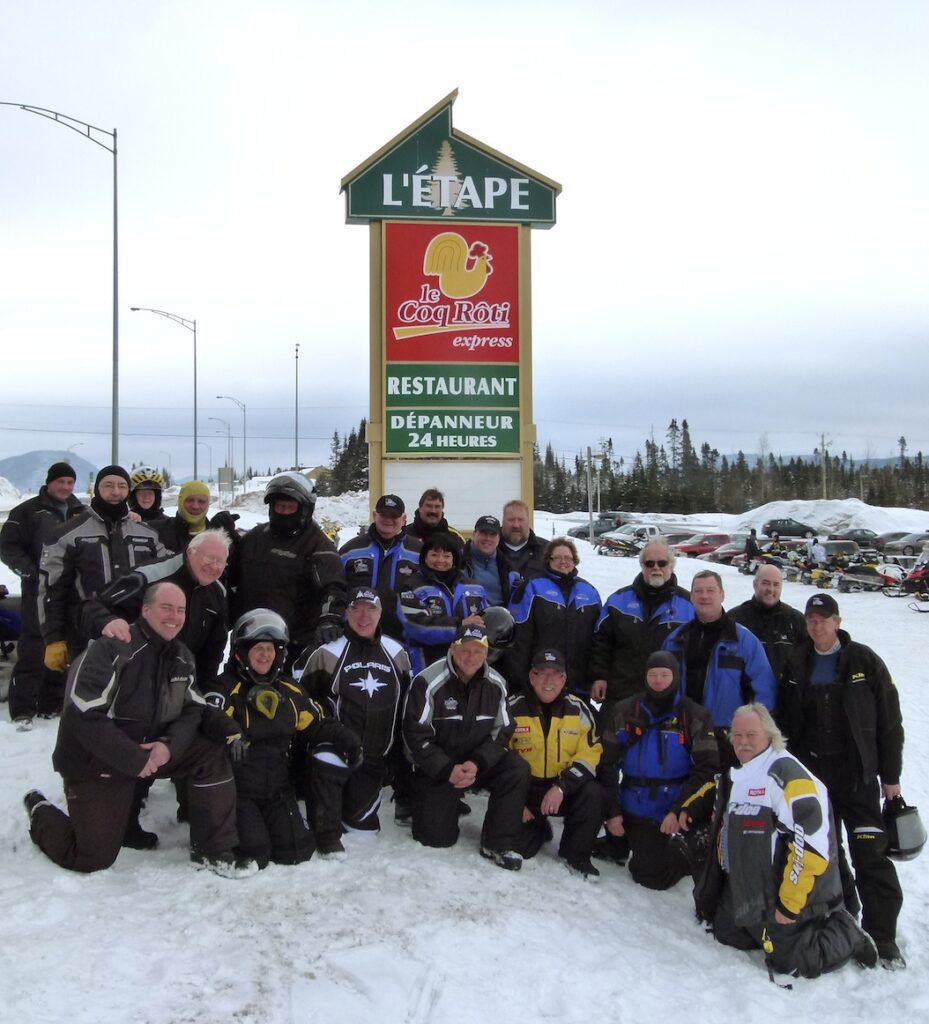 Self-Guided Tours
You have two basic choices for multi-day snowmobile tours… self-guided or guided. A self-guided tour is a saddlebag trail ride where you (and your companions) make all the plans and arrangements. You follow your own itinerary, carry everything with you and deal with whatever happens along the way. Many snowmobilers love self-guided tours and have become very adept at organizing and executing their own successful rides. Other sledders simply want to experience a turnkey adventure. This is where someone else has done all the work and handles any surprises. And that's when guided snowmobile tours fit the bill.
Rental Guided Rides
But be sure to differentiate between guided rides and guided snowmobile tours. Rental operators often offer guided rides to show you around for a day or part thereof on local trails while you're riding their sled. For newbies, this can be an excellent way to have a reliable experience. You get to learn the ropes and build confidence for more ambitious rides. Similarly, some snowmobile clubs offer guided day rides to familiarize sledders with their trails and attract new members.
Guided Tours
On the other hand, guided snowmobile tours are a multi-day trail excursions. It's akin to booking a vacation getaway package, with one or more price options covering a pre-determined list of items. Often, there is one price point for snowmobilers bringing their own permitted sleds. Then there's another for riders that need everything provided, from sled and permit to snowmobile gear. Knowing upfront what's included and what it's going to cost appeals to many riders.
Either way, a guided tour requires careful and comprehensive planning. This degree of organization and delivery can only be achieved properly by committed professionals. So how do you choose an established, reputable, guided tour operator? Here are a few questions to ask…
Questions to Ask About Guided Snowmobile Tours
About Experience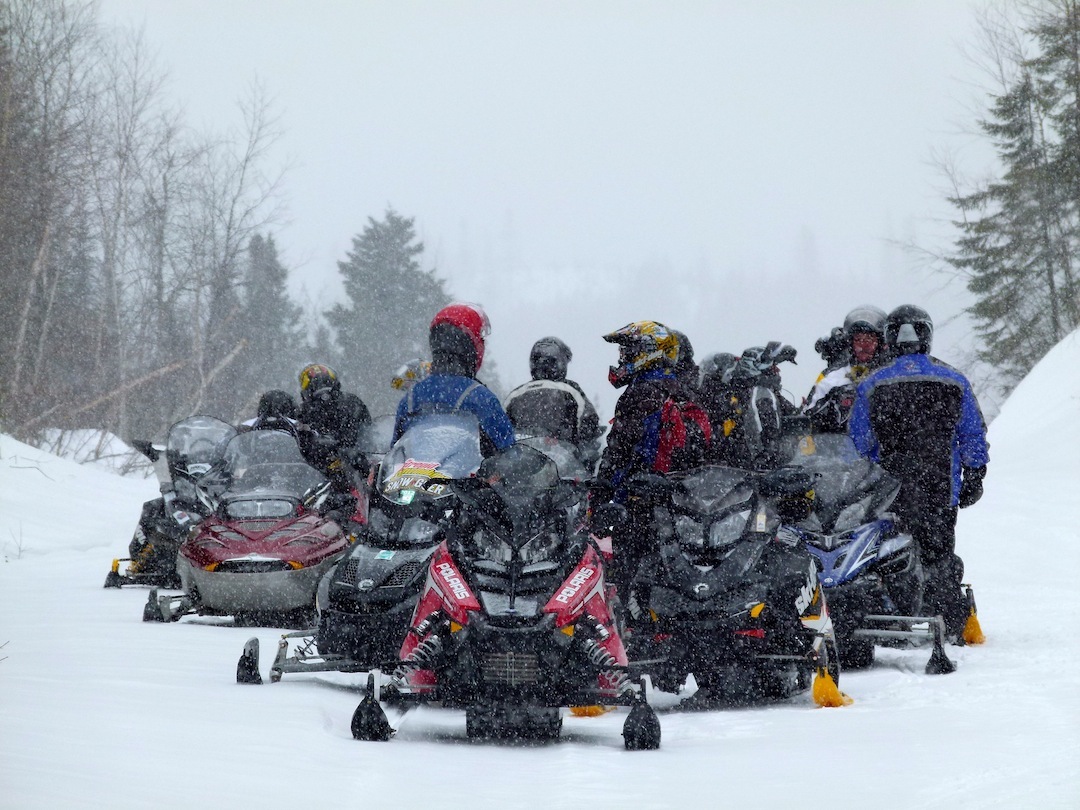 How long has the tour operator been in business? Longevity is usually a strong indicator. It means not only a successful business with repeat customers, but also of a wealth of knowledge, expertise and competence. Be sure to ask for references.
It's also important to ask if the principal of the company is the main guide for your tour. If not, then get solid assurance that your assigned guide has the necessary qualifications, experience and abilities to provide you with a safe, secure and reliable tour.
Another experience factor is how long/often the operator has been doing the tour you're interested in. Do they specialize in the destination you want to visit? This isn't to say that good operators shouldn't introduce new tour destinations. But for your first outing, you might be better doing a proven tour with all the bugs worked out.
About Logistics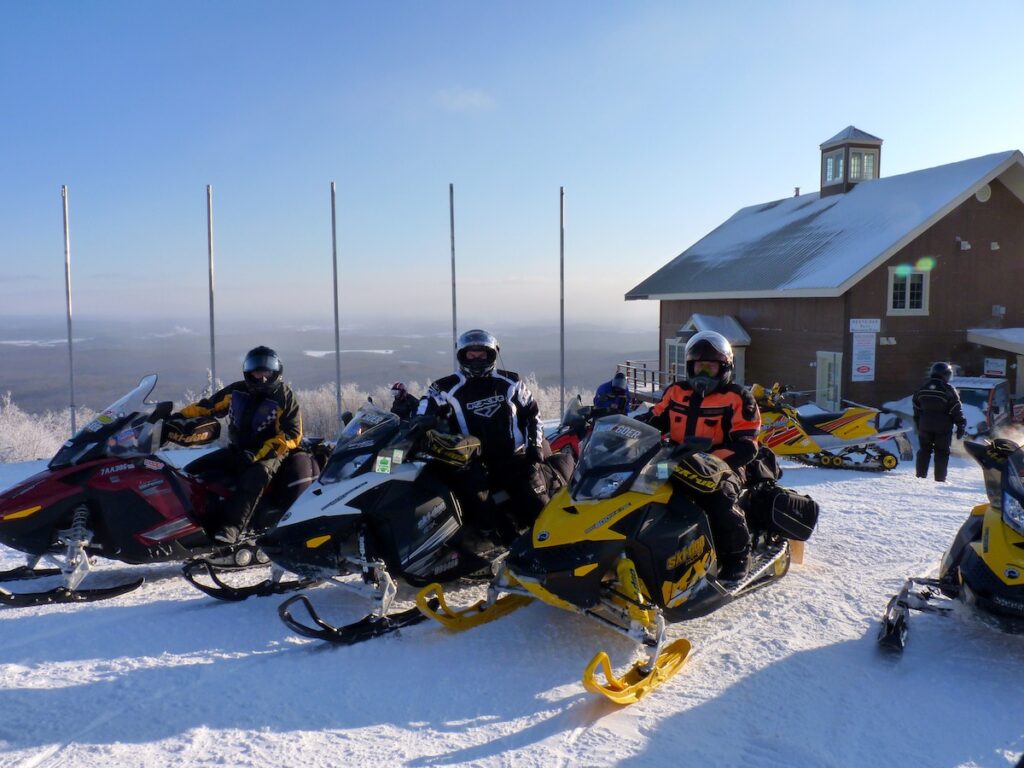 Does the operator appear to know what they're doing with guided snowmobile tours? A good operator will ask lots of questions. Inquiries about your experience level, sled condition, expectations, preferences, medical conditions, etc. This will help ensure that your chosen tour is right for you and that participants are compatible.
A good operator will have your itinerary, arrangements and details nailed quickly based on many previous experiences doing the same tour with others. If an operator seems uncertain, hesitant  or tardy about any of the organizing components, maybe it's time to shop elsewhere.
About Support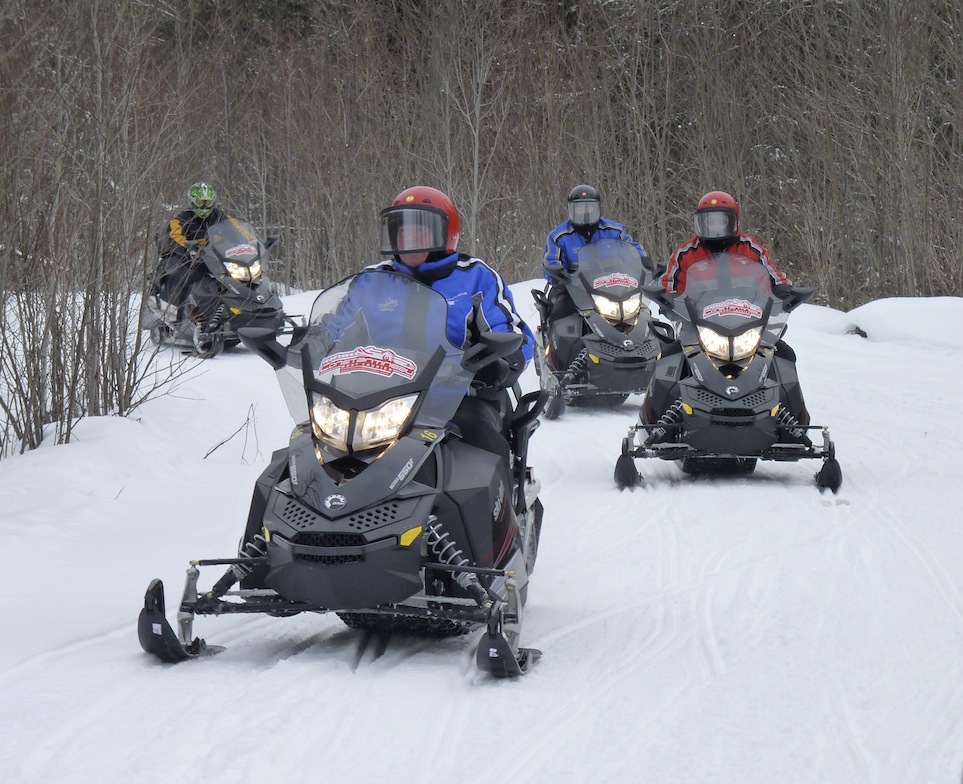 A key reason for choosing guided snowmobile tours is for an experience that's as turnkey and hassle-free as possible. This means that the operator provides good support for your tour. This should include a reliable back up vehicle and trailer to carry your luggage. The operator should provide assistance for unexpected events like sled breakdowns or illness.
In addition, support should include sufficient personnel to properly manage your ride. And the operator should have extensive contacts on route to get things fixed/changed/switched while your tour is underway if necessary.
About References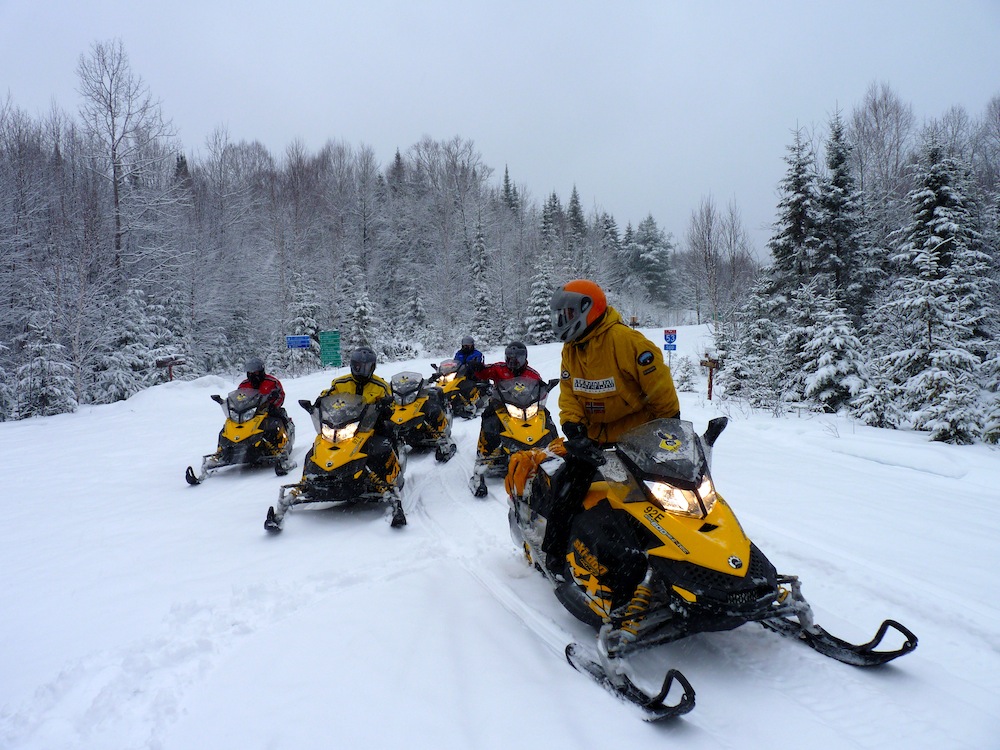 As with anything these days, check references. A professional operator will have many satisfied clients that will be happy to put in a good word for them, providing you with reassurance and advice.
Going guided isn't an absolute guarantee that every tour will go perfectly. Old Man Winter can interfere. Sleds can break down. People can get sick. Trails can suddenly be closed. But with an established tour company and a professional guide, you can significantly reduce the risk that anything will go wrong. What's more, if it does, your chances of achieving an acceptable outcome may well be greater than if you're on your own.
So how do you find someone who does guided snowmobile tours? There's no one stop shop or comprehensive listing that I know of. But you will can get started by searching on "guided snowmobile tours" in whatever region you're interested in. Also check for ads in snowmobile magazines and on trail maps. Another way is to check out some Ontario guided tours in another one of my posts, including one of Ontario's best guided tour companies.
The tips and advice in this blog are the opinions of the author, may not work in every situation and are intended only for the convenience and interest of the reader, who has the personal responsibility to confirm the validity, accuracy and relevancy of this information prior to putting it to their own use.