How To Make That Sled Your Own…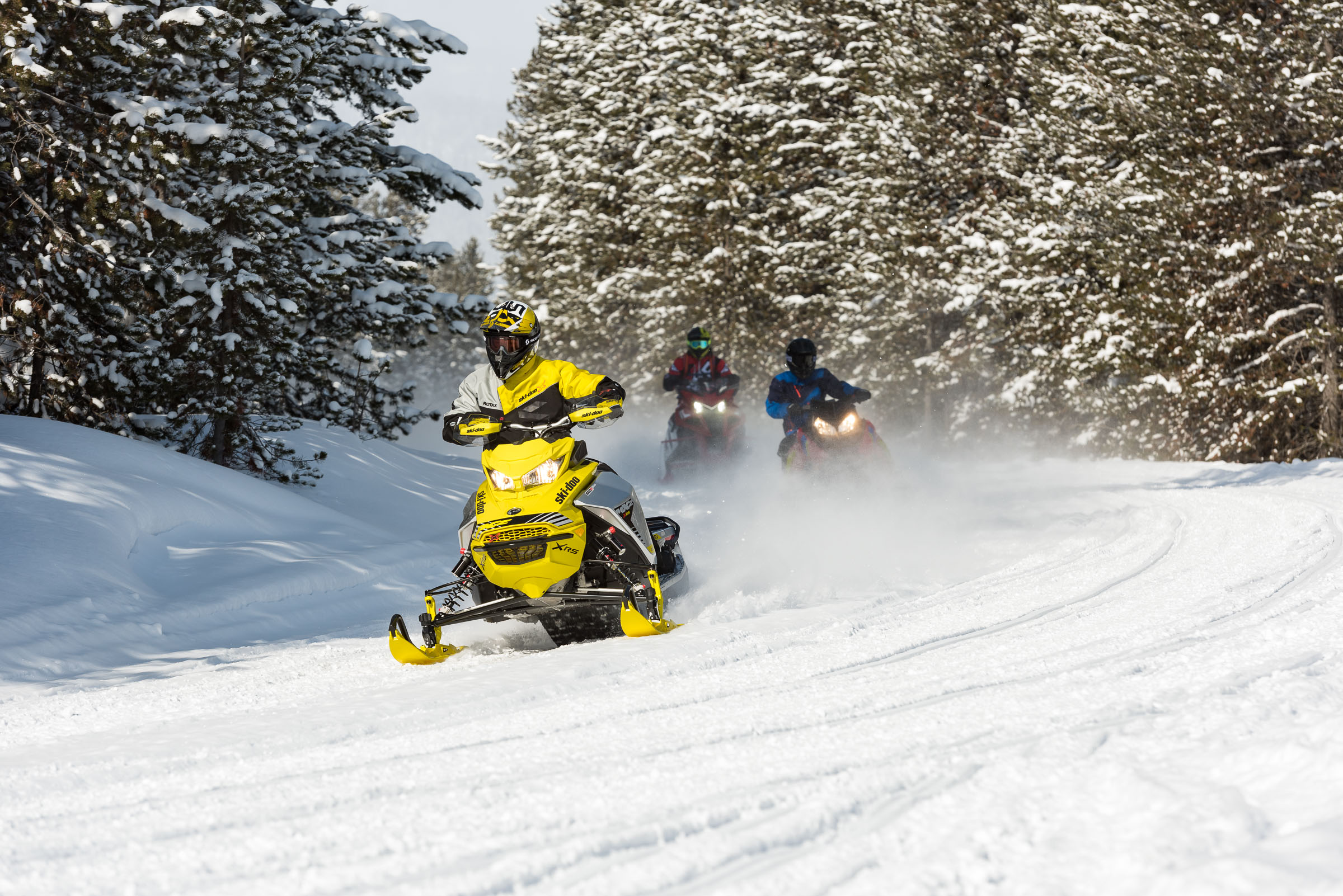 ---
---
Many variables can affect your enjoyment of snowmobiling. You can't do much about snow or trail conditions. But you can ensure that your sled is delivering the most enjoyable ride possible from the get-go with these tips for fine tuning new snowmobiles.
Your enjoyable ride starts with a brand new or new-to-you snowmobile that best suits your physicality, experience and riding style. Too basic a sled may not provide good enough suspension or adjustability. Too much sled may always be a challenge to ride. What's more, you may not need (or want to pay extra for) the bells & whistles of the latest hi tech marvels.
Fine Tuning New Snowmobiles – So Many Choices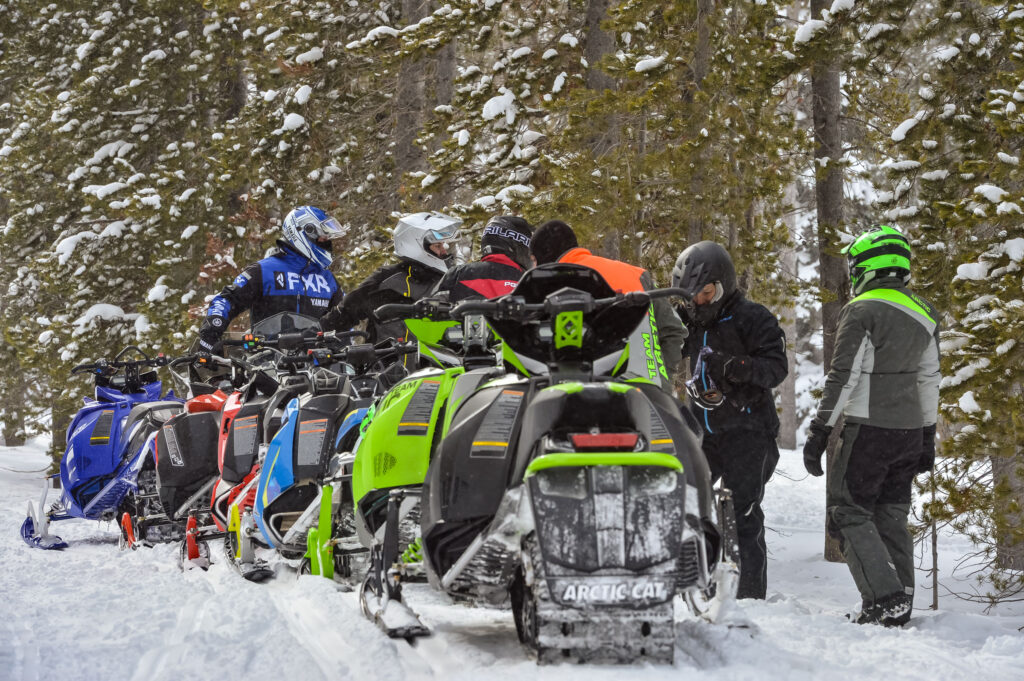 Today's model offerings are category specific. Mountain, crossover, trail and sport-utility. But even within these categories, there's a range of alternatives. For example, while crossover sleds are positioned somewhere between mountain and trail, some models lean closer to mountain than trail and vice versa. Same within the trail category, where models go from performance oriented (harder suspension range) to luxury touring (softer suspension range).
So do your research to make sure you end up with the right sled for you, because you can't change your new snowmobile's basic characteristics out of the box.
However, operating within theses basic characteristics, you can fine-tune it for your most enjoyable ride possible. After all, the manufacturer has made some components adjustable so that you can optimize your ride. So why not take full advantage of that flexibility?
Fine Tuning New Snowmobiles – Delivery Orientation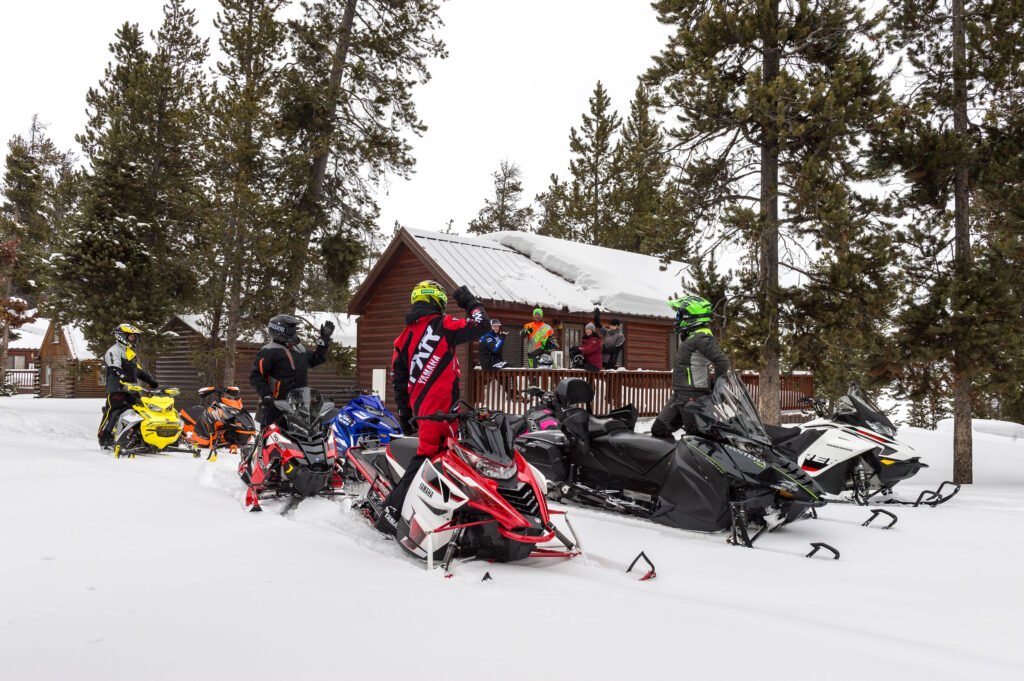 Unfortunately however, many owners bring their new acquisition home from their dealer unchanged. They never touch it themselves, and then put up with a sled that never feels quite right for them.
So make sure someone knowledgeable about your model does a thorough walk around with you at your dealer. Get explanations about how everything works and adjusts, and how to change the belt.
This orientation should also include information about any break-in procedures and when your sled's due for first service. Both these factors play a major role in your sled's future reliability and longevity.
F

i

ne Tuning New Snowmobiles – Making It Your Own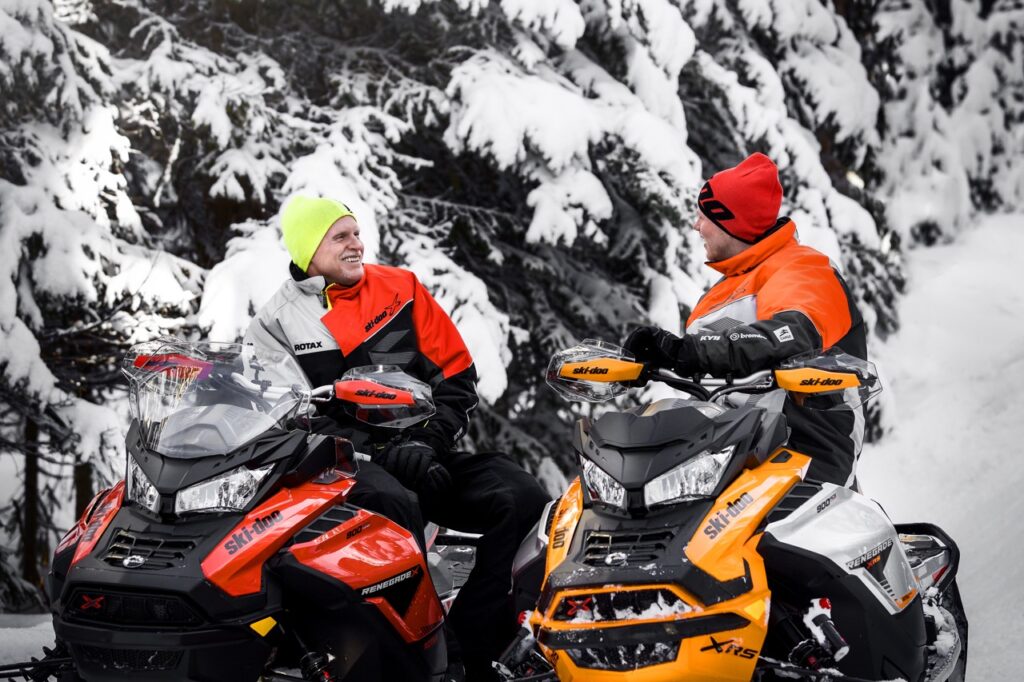 This is also the opportunity to have your dealer do a set up customized for you as part of the deal. This is especially important if you aren't mechanically inclined or aren't knowledgeable about the various adjustment options. Here is some of the tweaking that should be included…
Adjust handlebar & throttle position for your height and arm length.
Make sure headlights are properly aimed so you can see well at night.
Check suspension and get it right for you. It's best if you are on hand for suspension adjustments (with your partner if you usually ride double). If you typically ride with saddlebags or other gear like a fuel caddy on board, fill them up and bring them along as well. This will help arrive at the proper suspension sag, setting range and optimal interplay of the various components for the best possible ride quality.
Set track tension, which may change after suspension adjustments.
Ensure skis are aligned correctly.
Set ski pressure. This affects steering and handling control, including cornering grip and how much steering effort is required for turning.
Check traction products. Is your track already studded and if so, what kind of shape are they in? If not, do you need studs? Are the carbides on the sled aggressive enough to work optimally with whatever studs you have?
Check windshield height. How much wind and cold protection it gives (or doesn't) will significantly impact your riding comfort. Proper height can also affect whether or not your helmet visor freezes up while riding in cold temps.
Other Items. Talk to your dealer about adding mirrors, handlebar muffs and hardware for saddlebags or a gas caddy. Make sure your sled has an extra belt and spark plugs as per manufacturer specs and that the heated grips and thumb warmers work properly.
Fine Tuning New Snowmobiles – Test Ride Your Sled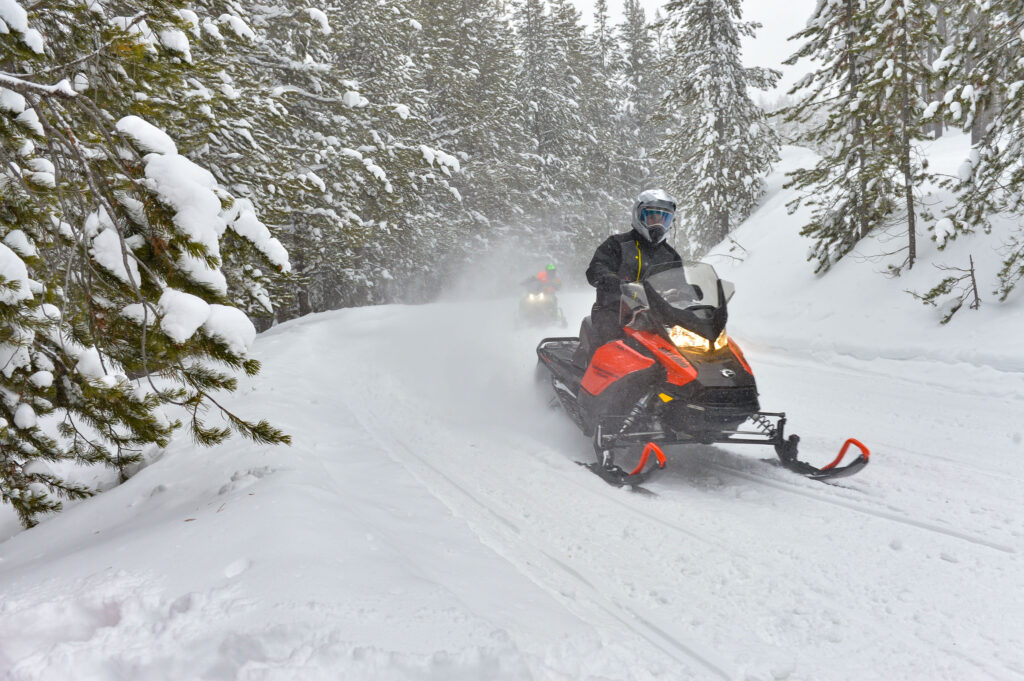 Even if you get everything adjusted or added at the dealership, the only way to know for sure if your new sled's comfortable for you is to ride it on the trail. If you're handy with a wrench or know someone who is, you can probably do any final tweaking as you test ride it.
If not, then make notes about what doesn't seem to be as comfortable as it should be and go back to your dealer to do some more fine-tuning. Otherwise, you may end up hating that sled more every time you ride it. Worse, this could take the edge off your overall love of snowmobiling – and that's the last outcome you want!
Thanks to John Sharrard of Accelerated Technologies and Craig Irwin for their contributions to this article.
The tips and advice in this blog are the opinions of the author, may not work in every situation and are intended only for the convenience and interest of the reader, who has the personal responsibility to confirm the validity, accuracy and relevancy of this information prior to putting it to their own use.