My New Years Snowmobiling Resolutions…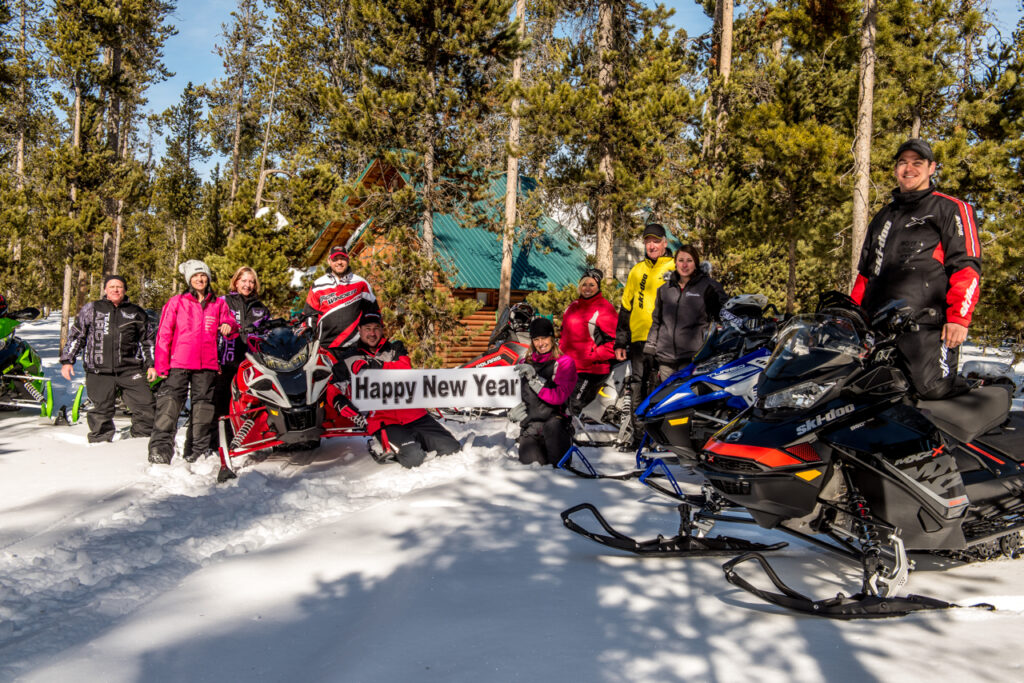 ---
---
It's that time of year when we're supposed to make New Year's snowmobiling resolutions to break. I've made and broken my share over the years. I figure many resolutions fail mainly because they're typically about trying to force myself to do things I really don't want to do. Thing like taking up rock climbing, stopping ice cream or eating broccoli. So this year, my resolutions are going to be all about things things I want to do while snowmobiling in Ontario and snowmobiling in Quebec. So here they are…
New Years Snowmobiling Resolutions
#1 Find Ontario's Best (Trail Accessible) Butter Tart
Searching for the best butter tart is a great reason to go snowmobiling. Trying various sugary contenders is a great excuse for going off my diet. My dentist encourages me to keep on sampling.

#2 Pray For Snow (or More Snow)
As any snowmobiler knows, there can never be too much snow or snow conditions too good. Maybe we should start a new religion based on praying for snow. Surely, focusing on only one ask should make it easier to have our prayers answered.
#3 Remember to Charge My Smart Phone
If my phone is so smart, how come it can't charge itself? The combination of smart phone and forgetful owner is a sure recipe for running out of juice just as I'm doing another Facebook post from an Ontario snowmobile trail.
#4 Don't Over Eat Lunch
With so many tasty restaurants along snowmobile trails, it's tough not to over indulge (especially if I find great butter tarts). But when I do, then inevitably the first hour of trail riding after lunch will be mogul-city and I'll get to chew lunch again.
#5 Squeeze More From a Tank of Gas
My Ski-Doo Renegade Enduro with a 900 ACE engine is a real gas miser. So far my best distance on one full tank is 350 kilometres. Maybe if I forego lunch and run alongside while accelerating I'll be able to top that.
#6 Ride My Brains Out
My non-snowmobiling family and friends say this has already happened. But I know there's still enough grey matter left for lots more snowmobiling in Quebec and Ontario snowmobile tours…as long as my mind keeps telling my body what really matters.
#7 Find Quebec's Best (Trail Accessible) Sugar Pie
Quebec's answer to butter tarts, sugar pie, may be even more sinfully sweet. Unfortunately, I like it best with vanilla ice cream, so it's even harder on the waistline. But my dentist is ecstatic. Ask for "tarte au sucre et crème glacée" next time you're snowmobiling in Quebec.t

#8 Remember Bathing Suit
No such thing as a "smart" bathing suit. But I'm going to put a reminder in my smart phone to pack one for saddlebag snowmobile tours. As long as I can remember to recharge it, I should be able to avoid hot tubbing in my jockey shorts.
#9 Start Taking Snowmobile Videos
I'm not much of a techy. But I do have a top of the line smart phone. So there's no excuse for not shooting some snowmobile videos to post (except of course, not remembering to charge it). If you don't see any, that means I've forgotten my smart phone. Or haven't figured out how to post videos to Facebook yet. Or maybe I'm too busy sampling butter tarts and sugar pie (or at my dentist for an emergency filling).
And New Years Snowmobiling Resolutions #10 Ride More Than Trailer
Some winters I've racked up greater distances trailering to the snow than riding on it. So my resolution for this season is to ride my snow machine more than drive my tow vehicle. Better to buy fuel for snowmobiling than for trailering!
Happy New Year's Everyone!
Like This Post? Follow Me on Facebook!
The tips and advice in this blog are the opinions of the author, may not work in every situation and are intended only for the convenience and interest of the reader, who has the personal responsibility to confirm the validity, accuracy and relevancy of this information prior to putting it to their own use.