What You Need To Know About Renting A Sled…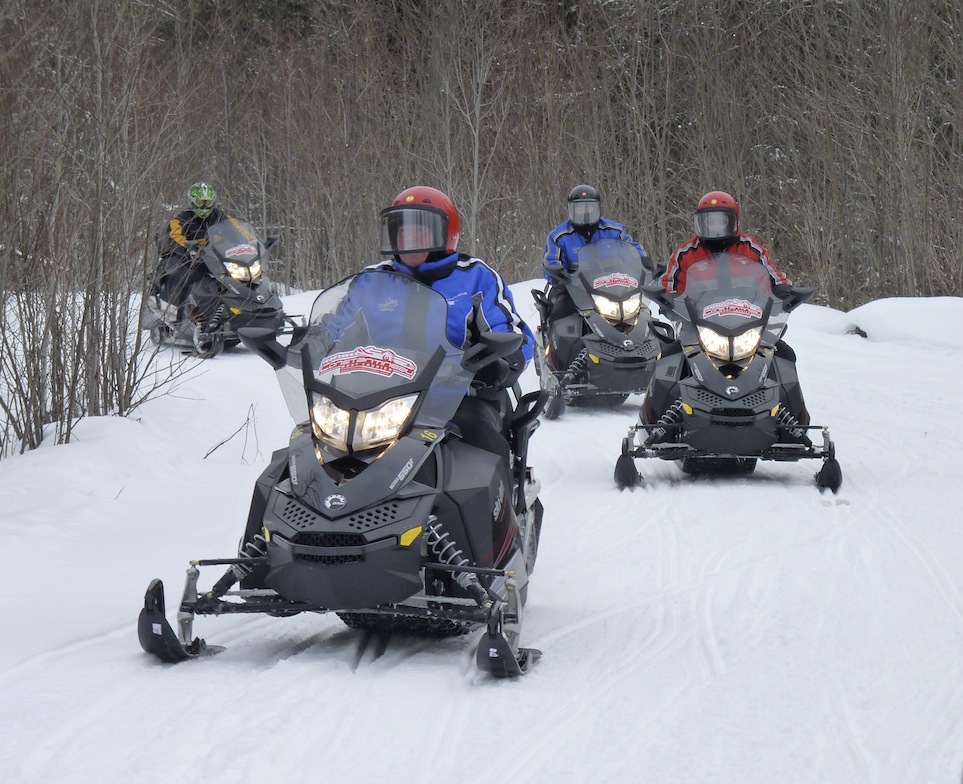 ---
---
Depending on where you live and want to ride, Ontario snowmobile rentals can be a great way to get started in snowmobiling. Maybe you are already hooked, but only have time to go riding once or twice each winter. Or perhaps you already own a snow machine, but need an extra for a guest weekend.
Whatever your reason, there are a number of locations for Ontario snowmobile rentals. But I'm not endorsing the ones included on this list, and there are bound to be a few others I've missed! Also, please note that some operations may be temporarily closed this winter due to public health restrictions.
What Type of Sled To Rent
Most Ontario snowmobile rentals are trail sleds including many 2-up models. These are a poor choice is you're planning on doing any backcountry riding. But a few operators do offer crossover models whose longer tracks are better for backcountry adventures. So just be sure when you inquire about a sled rental to specify if you want it for riding solo or double, and what kind of riding you intend to do. Also ask if the rental sleds are current models.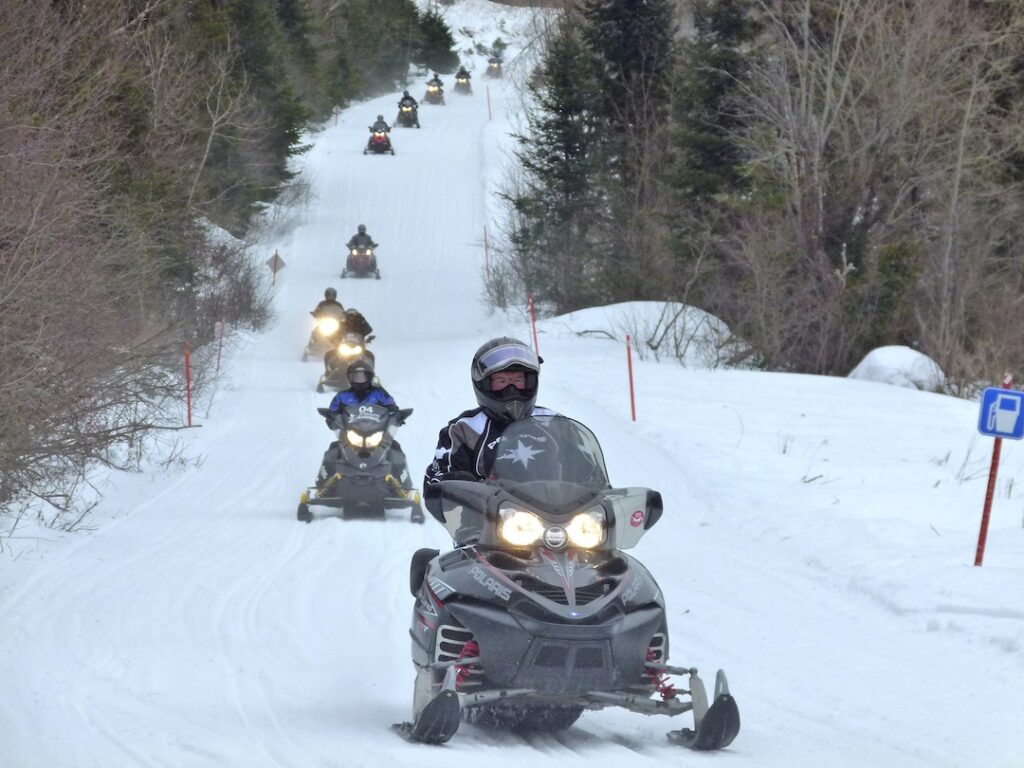 Go Solo or Double?
If you are serious about checking out snowmobiling before a possible purchase, I highly recommend that you ride solo for your first snow machine ride. Yes, that means if there are two of you, the rental cost will be doubled. But it's really important that your first impression and early learning experience be riding 1-up, even if it's a supposedly "2-up" sled. Why? Because snowmobiles handle very differently with only one rider on board. This is especially true of the smaller entry-level models.
So piling two riders on a snowmobile rental may be a quick and cheap way to have fun. But it won't give you a true picture of how well the unit handles or what it can really do. At the very least, ride for at least 20 minutes on your own before doubling up. That way, you can feel the differences. In my experience, riding double is much more comfortable on a two-seater sled than on one with only a solo seat!
What You Need To Rent A Sled
To rent a snowmobile, you'll need to show you driver's license or Motorized Snow Vehicle Operator's License. Before you leave the premises, be sure to get some basic training from the rental staff on how to operate a snowmobile safely. It's also a smart idea to go with a trained guide the first time. And be sure to give the rental a thorough once-over and take pics of it to avoid being blamed for damage you didn't do. Make sure the sled is full of gas and has a spare belt and toolkit.
In fact, it's probably a good idea to do some safety prep of your own before doing any Ontario snowmobile rentals. So check out my article on safe riding habits so you're one step ahead. Also, you may even want to review my snowmobile beginner's tips.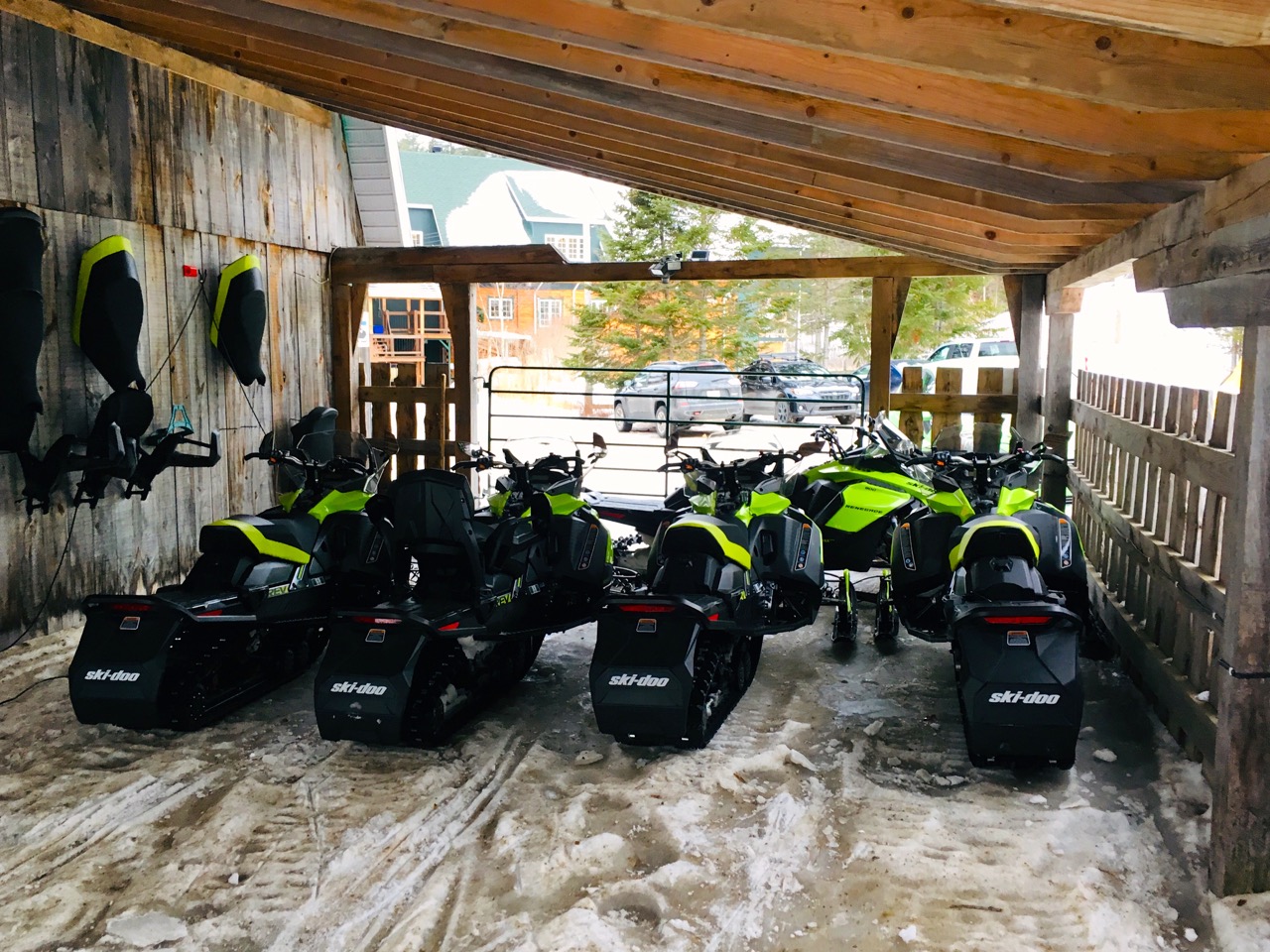 Three Types of Ontario Snowmobile Rentals Available
Basically, there are three kinds of opportunities for Ontario snowmobile rentals. One, is imply to rent a sled. Two is to check into a winter resort on a snowmobile package that includes a rental and probably a guided tour. Three is to book a guided tour with a rental company. Each of these three typically also has snowmobile gear for rent (helmet, snowmobile suit, gloves and boots). Another alternative is to go with a company whose main business is guided tours that can also arrange a rental as needed. Although this choice usually caters more experienced riders who already have their own gear.
So here is my list of locations that to the best of my knowledge at the time of writing offer Ontario Snowmobile Rentals…
Operators Who Offer Ontario Snowmobile Rentals

Lodgings Who Offer Snowmobile Packages & Ontario Snowmobile Rentals
The tips and advice in this blog are the opinions of the author, may not work in every situation and are intended only for the convenience and interest of the reader, who has the personal responsibility to confirm the validity, accuracy and relevancy of this information prior to putting it to their own use.