Get Protected With Super Sport TekVest…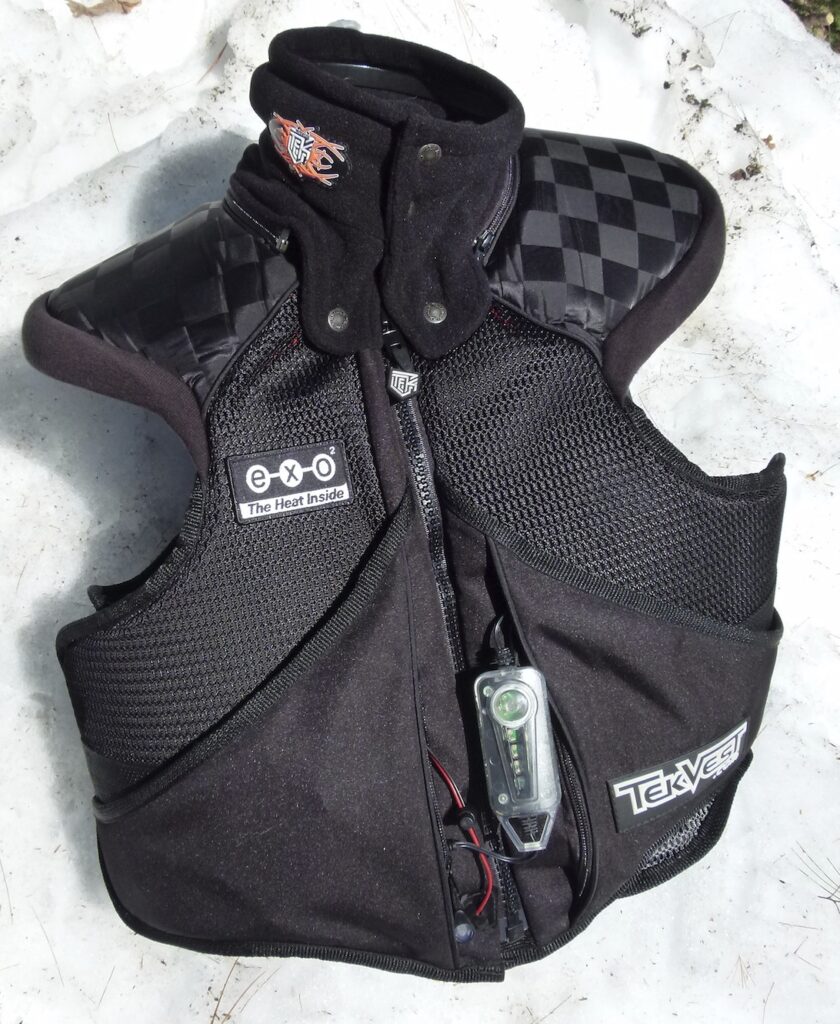 ---
---
I've made a Super Sport TekVest by TekRider an essential part of my snowmobiling gear for many years on snowmobile tours or snowmobile vacations. First and foremost, the Super Sport TekVest is unique upper body armour. It protects the core parts of my torso and shoulders from the unexpected injuries that can happen on snowmobile tours.
TekRider makes Super Sport TekVest from a high density, soft UHMV polymer. It's very lightweight. But it has the high impact strength. This attribute deflects, absorbs and dissipates blunt force energy. This can come from being hit by a tree, handle bars, another sled or smacking into the ground.
Other Benefits of a Super Sport TekVest
Yet despite this important protective capability, snowmobile TekVest is very comfortable to wear. It conforms to my body, not restricting movement in any way. In fact, when I snug up my snowmobile TekVest using the handy side straps, it even provides decent upper body posture support. It also prevents me from riding in a slouch that can lead to aching back and shoulder muscles over a long day's journey.
Adds Warmth
Equally advantageous, wearing my Super Sport TekVest keeps me warmer. It provides a good extra layer of insulation. Its detachable high fleece collar tucks right up under my chin. It keeps cold air off my neck and from leaking down into my snowmobile jacket. And now, with the special order electric heated TekVest, I can even plug into your sled battery for the ultimate warmth and protection!
The only consideration is that I moved up to a one size larger jacket to better accommodate my TekVest underneath. Now it's so much a part of what I wear on every ride that I don't even notice it. But I sure do fell naked without it!
Prevents Serious Injuries
I've worn my Super Sport TekVest for well over 100,000 kilometres and it's still going strong! What's more, it recently saved me from serious upper body injury that would have been life-threatening. That's why it's on my list of best snowmobiling products.
Now all of my riding companions are tekking up too! So don't wait until it's too late. Believe me, if you get into a snowmobiling mishap, your TekVest will help keep you safe. If you need more convincing check what the Editor of Snow Tech Magazine has to say in a recent column I just added to my post about the benefits of wearing a TekVest…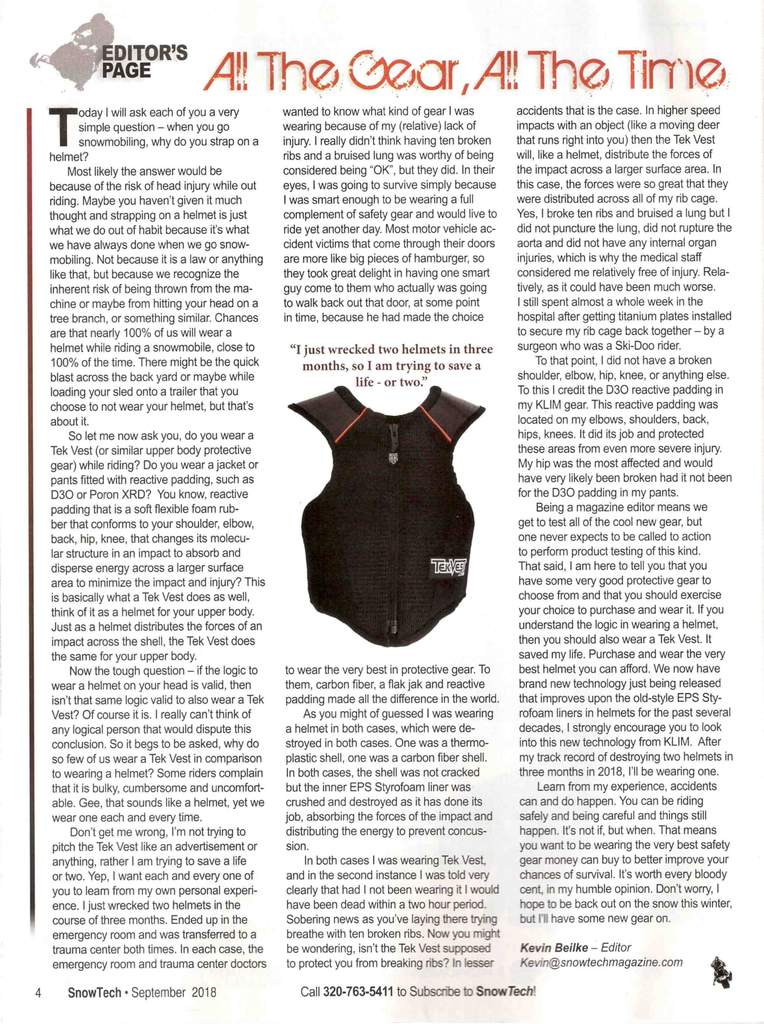 Super Sport TekVest Classic STV Video
Check out more products reviews!
The tips and advice in this blog are the opinions of the author, may not work in every situation and are intended only for the convenience and interest of the reader, who has the personal responsibility to confirm the validity, accuracy and relevancy of this information prior to putting it to their own use.